When I began helping St. Gertrude with PR, they already had a professionally-designed logo, good word-of-mouth, and a strong sense of what made them stand out among their competitors. 
They also had plummeting enrollment.
The problem was, the logo was getting out while the story was hiding behind school walls. Using social media and improved candid photography, we effectively turned the school inside out, turning every week into an Open House.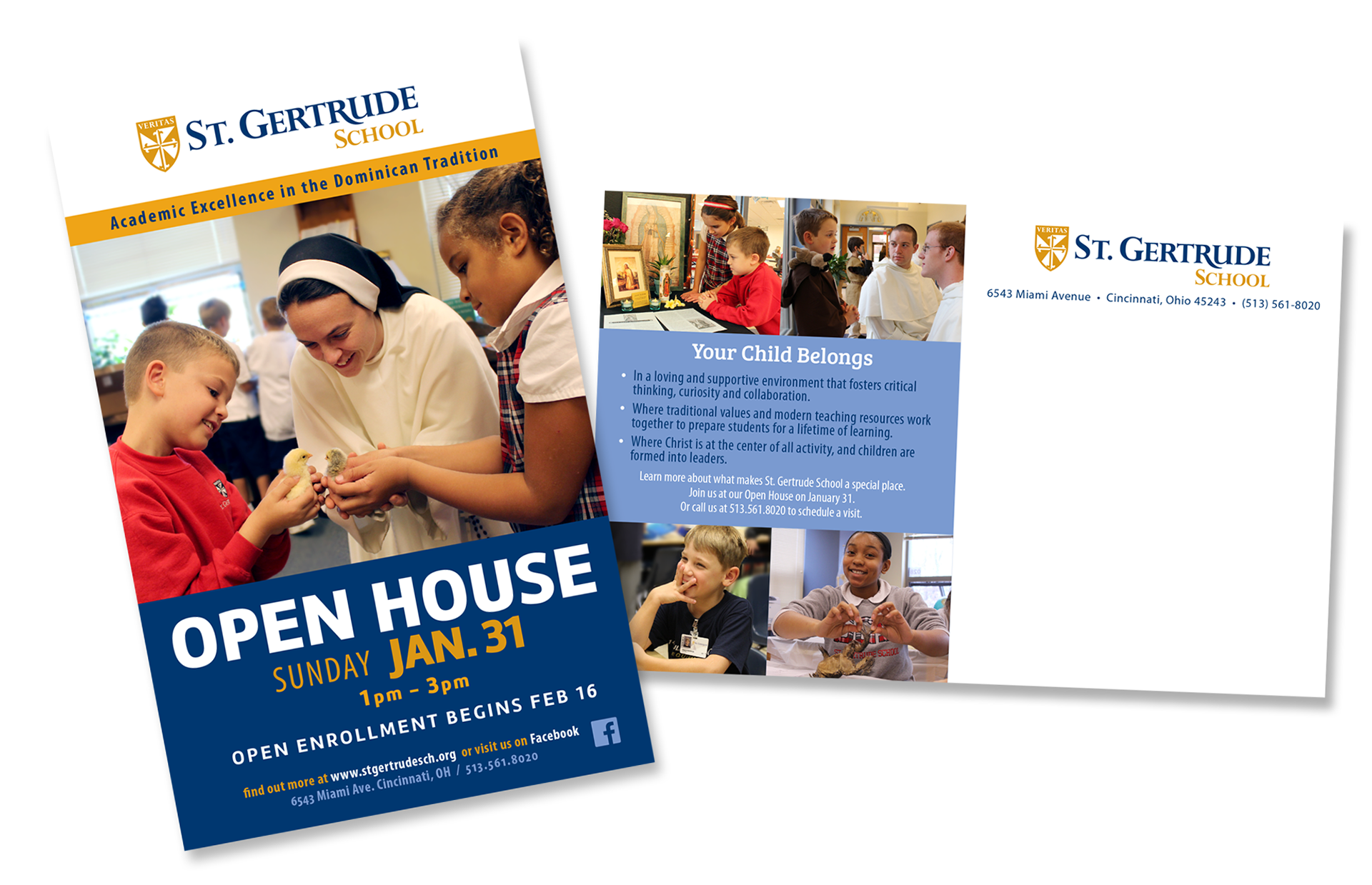 The biggest mental barrier to a school like St. Gertrude—aside from the cost—is the question of whether or not the new family will integrate: "Is our family devout enough?" "Will our children fit in?" 
The use of candid photos on marketing materials and social media went a long way to present St. Gertrude as a faith community that is at once traditional and modern; orthodox and welcoming; challenging and fun.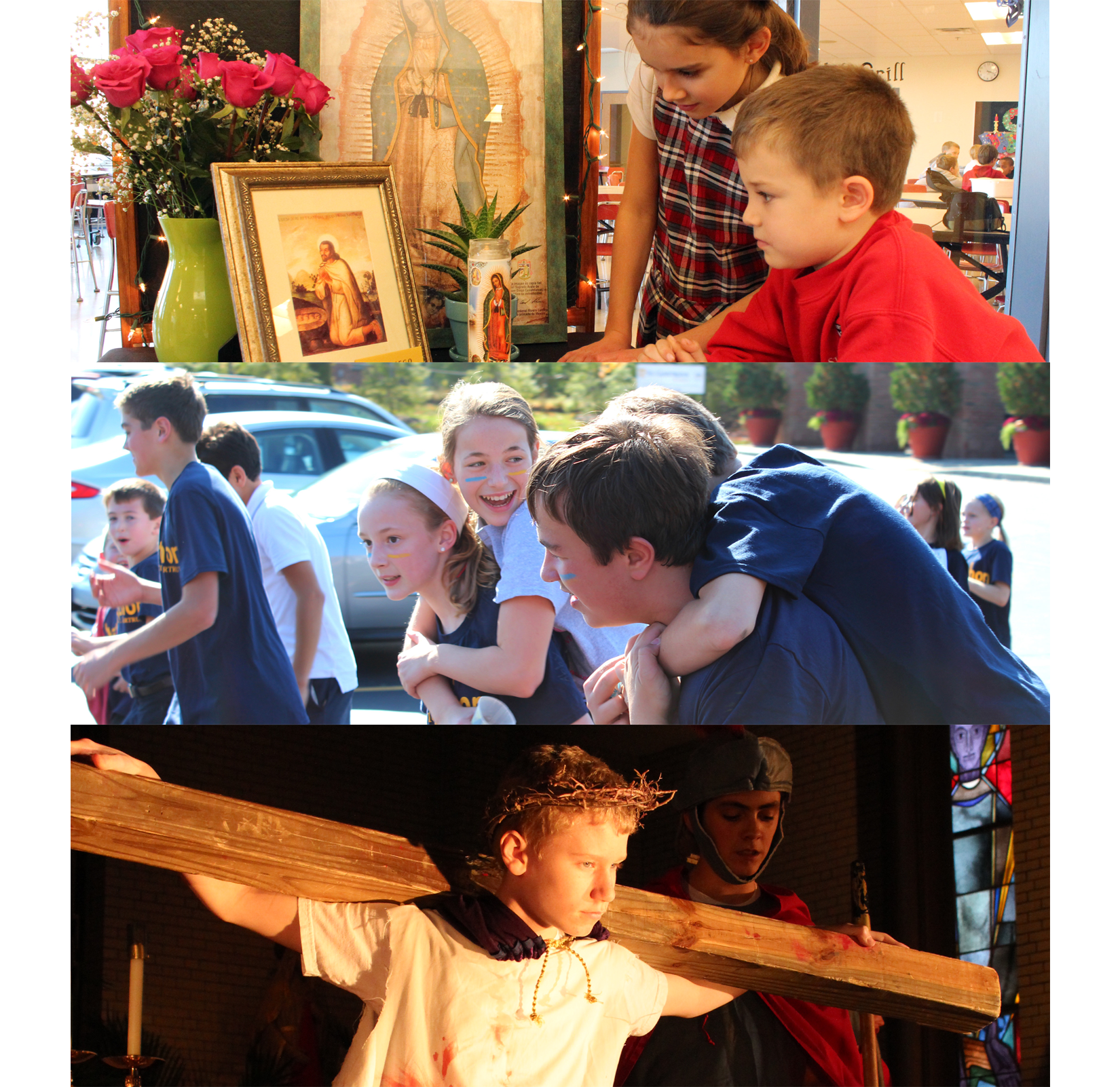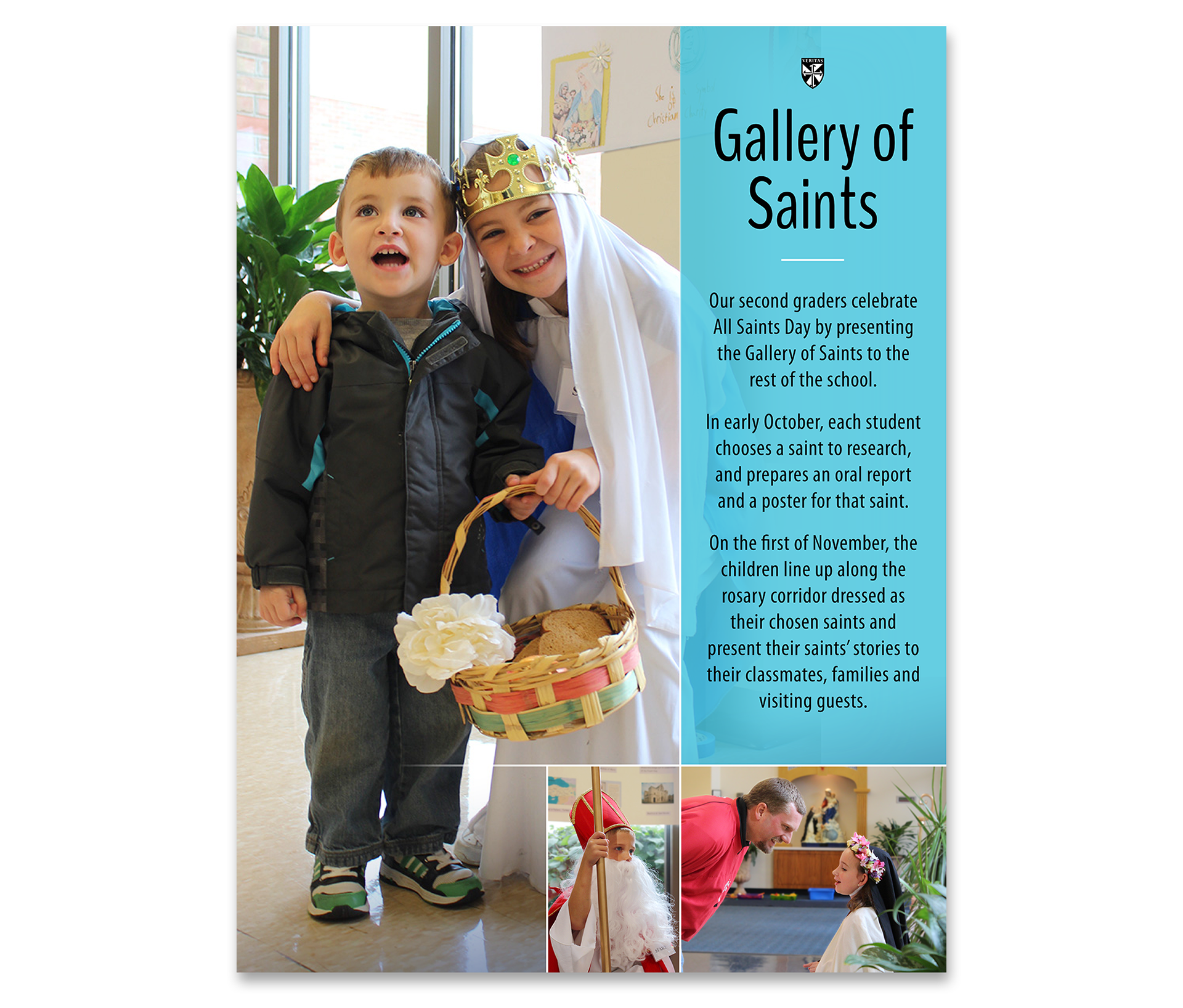 These posters were displayed in the school's light-filled main corridor. They were created to explain a few of St. Gertrude's cherished devotional practices, and they were crafted with great care. Even the most beautiful ceremonies can make parents ask: "do I have time for this?" It was important to show the benefits extending to siblings and parents and create a sensation of warmth and community.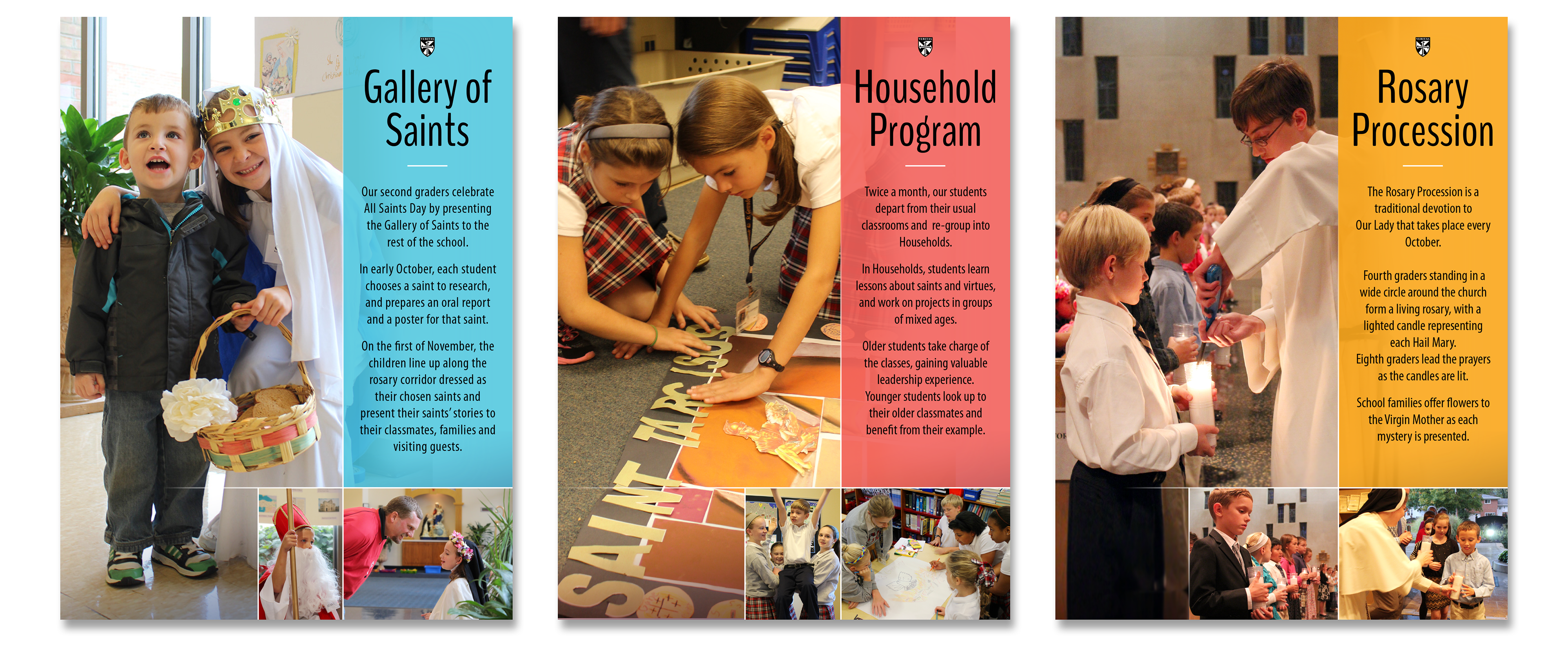 There is a temptation to rubber-stamp the logo on every printed piece as if the school was a food product. This was a good time to downplay the school's logo a bit, reducing it to a simple Dominican shield, and letting the warmth of the photos support the brand. I trusted that the reader would know which school he was standing in.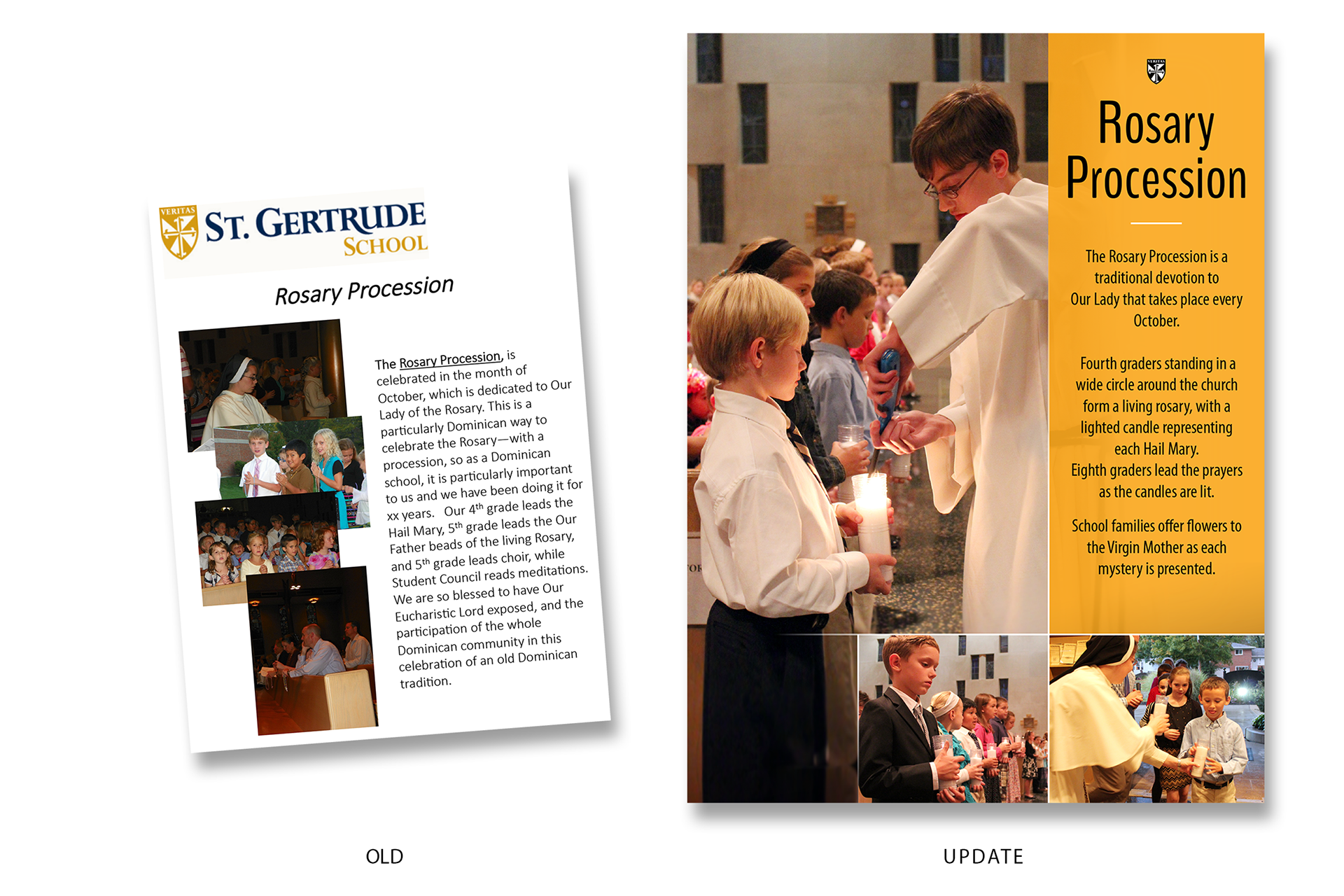 In this Christmas invitation, religious and secular symbols of the season are combined, as crosses transform into gossamer snowflakes. This announcement was effectively distributed through digital media and print.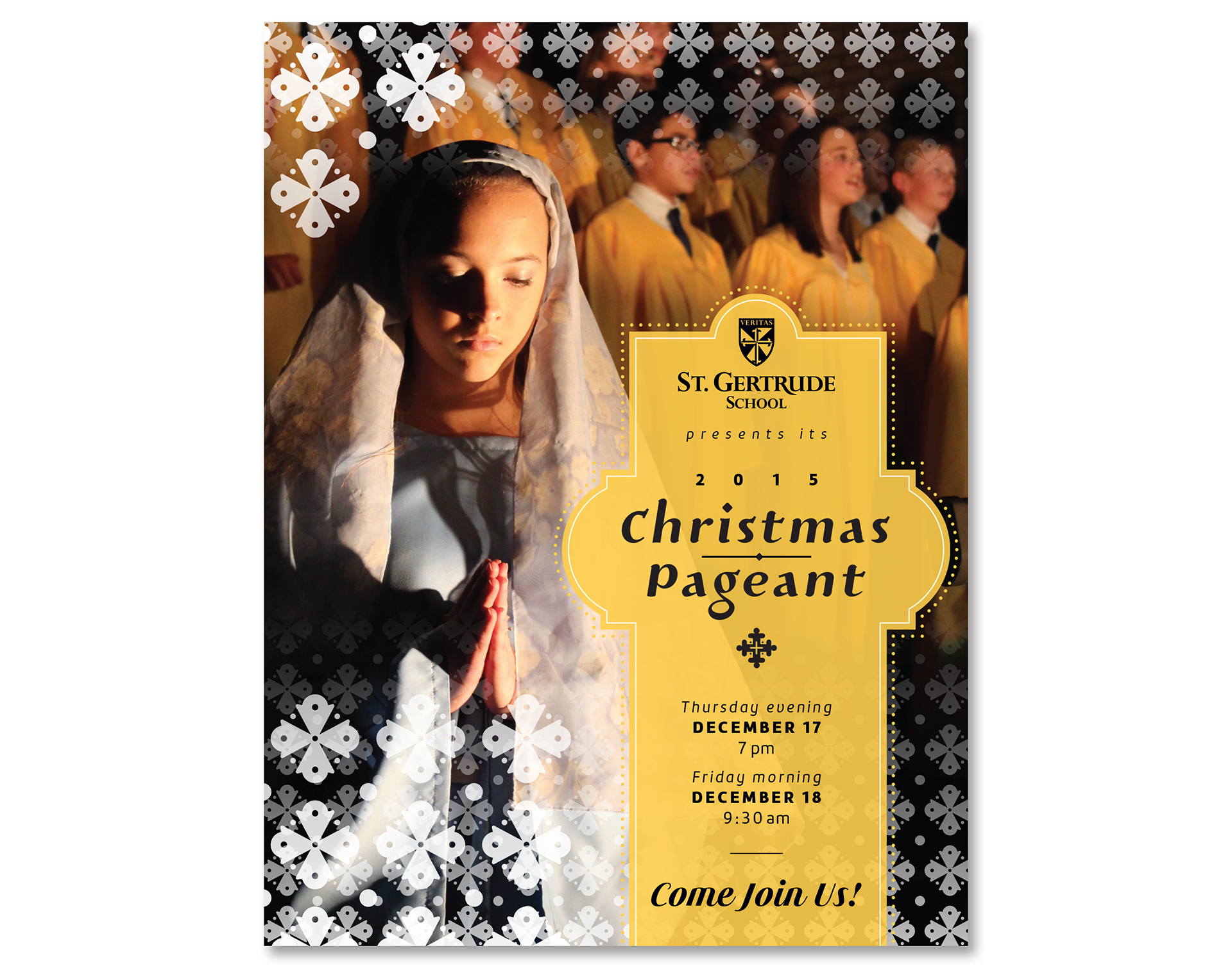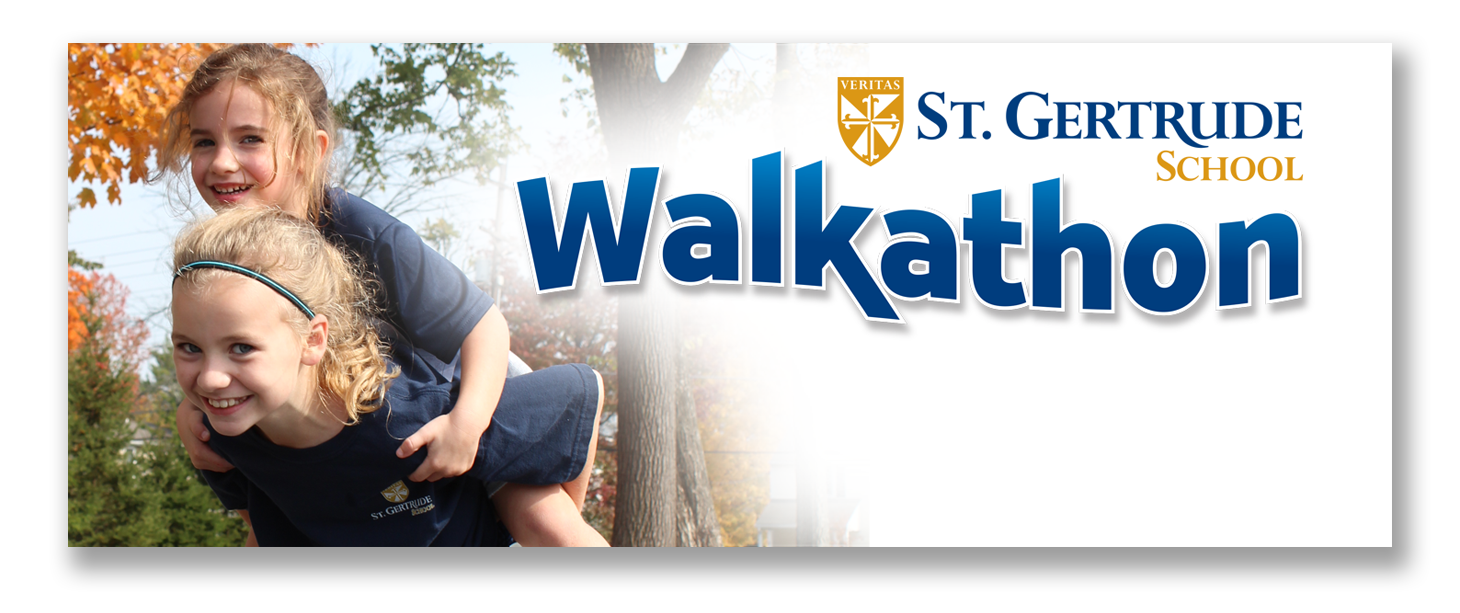 I had many opportunities to take the existing school logo and sub-brand it for various events, programs and organizations. 


The creation of a referral program was a bit controversial for a school that already had active influencers and good word-of-mouth. We made sure that incoming families benefitted as much as the referring families. This initiative was aimed at school parents only and had to stand apart from the dozens of school messages parents are bombarded with on a daily basis. I created a special identity for this campaign by adding softer hues of the school colors and by using a real bulldog as a mascot.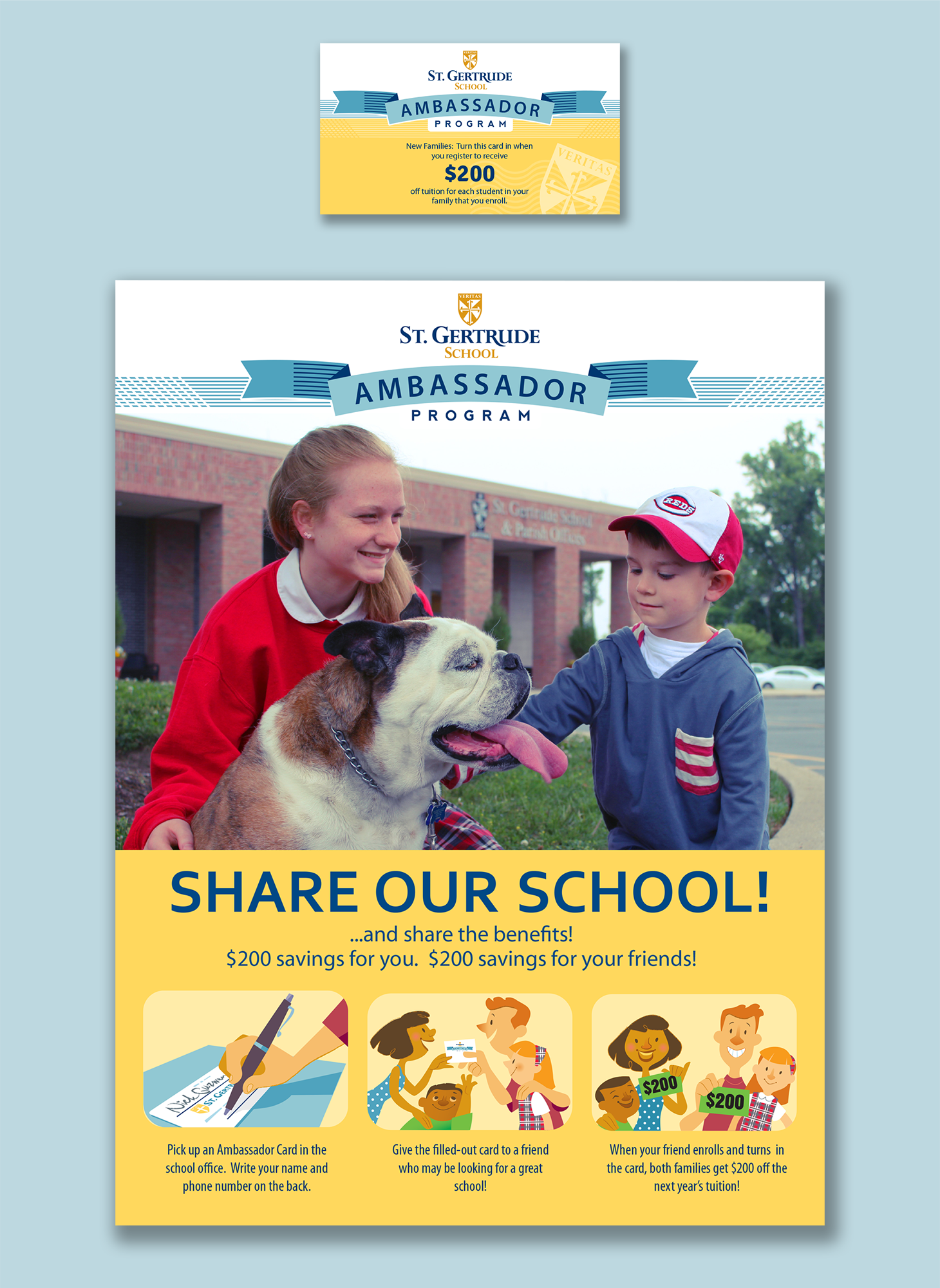 We payed attention to every possible touchpoint—parish events in particular. Church festivals attract parishioners and non-parishioners alike, but they can be chaotic for parents of small children. We tried to reach out in a way that was non-intrusive and fun. As parents entered the games tent for small children, they were given a bag to carry prizes. The bags were pre-stuffed with a two-sided coloring page with the school's contact information.